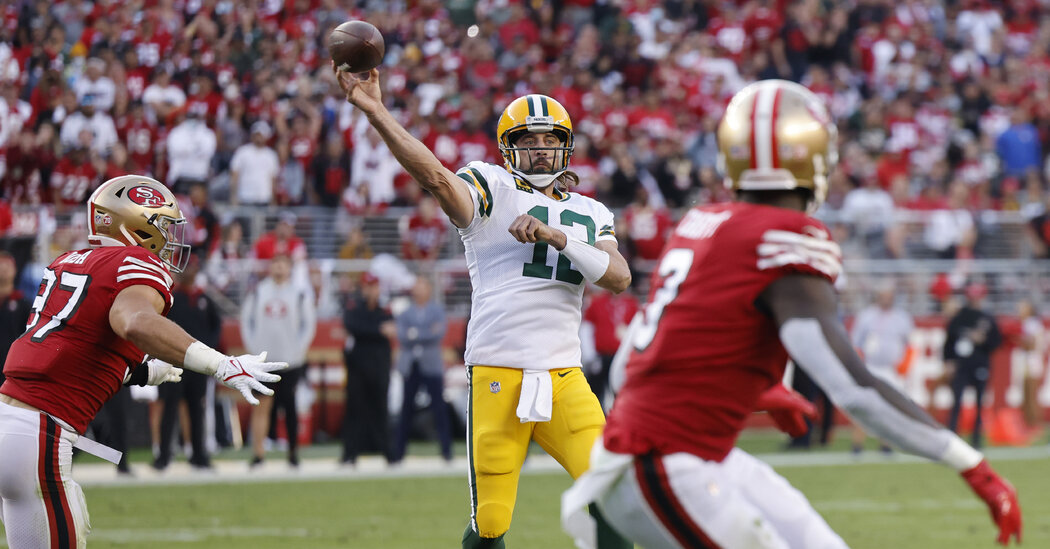 On paper, the Rams have the better, and healthier, team. Odell Beckham Jr. has caught six touchdown passes in nine games with Los Angeles, Cooper Kupp leads the league in every receiving category that matters and Von Miller has become a nightmarish sidekick for Aaron Donald. But the Buccaneers have Tom Brady, whose vast playoff experience far outclasses Matthew Stafford's.
Tampa Bay took two big hits to its offensive line last week with injuries to Tristan Wirfs (ankle) and Ryan Jensen (back), who are both questionable to play. If they're absent, that may hinder an offense that is relying on second-string receivers in the absence of Chris Godwin and Antonio Brown and that cannot count on running back Leonard Fournette (hamstring) to be ready.
The Buccaneers do have defensive coordinator Todd Bowles, though, and his exotic blitz packages may fluster Stafford, who threw 17 interceptions in the regular season, tied for the league lead. Even at 33, Stafford is still a relative postseason newcomer while Brady has proved he can elevate those around him. If Tampa Bay's defense plays well, he should do it again. Pick: Buccaneers -3
No. 4 Buffalo Bills at No. 2 Kansas City, 6:30 p.m., CBS
Line: Kansas City -2.5 | Total: 55
No one should want to play the Bills, especially after they pitched a perfect offensive game against the Patriots in the wild-card round. After a short slump in the middle of the regular season, Buffalo appears to have caught fire — its offense has become more balanced and the defense, which finished the regular season with the fewest yards allowed and points scored, has created at least one turnover in four of its last five games.
Kansas City, as expected, easily dispatched the Steelers in the wild-card round, but only after failing to score in the first quarter. A lethargic start against the Bills could be too much to overcome. Pick: Bills +2.5
How Betting Lines Work
A quick primer for those who are not familiar with betting lines: Favorites are listed next to a negative number that represents how many points they must win by to cover the spread. Raiders -5.5, for example, means that Las Vegas must beat Chicago by at least 6 points for its backers to win their bet. Gamblers can also bet on the total score, or whether the teams' combined score in the game is over or under a preselected number of points.