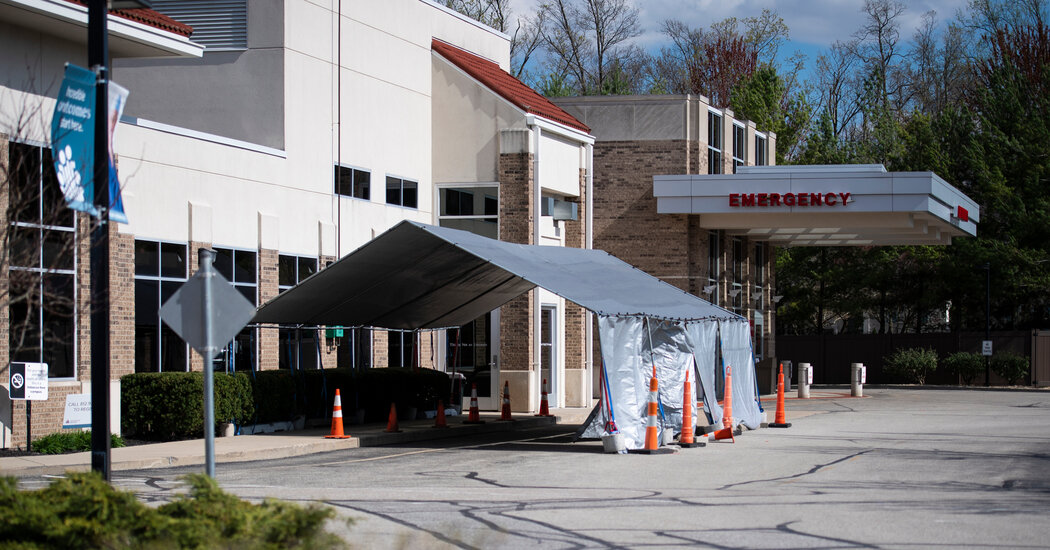 The Department of Health and Human Services said on Tuesday that it had begun distributing billions of dollars to rural health care providers to ease the financial pressures brought by the coronavirus pandemic and to help hospitals stay open.
The agency is doling out $7.5 billion to more than 40,000 health care providers in every state and six U.S. territories through the American Rescue Plan, a sprawling relief bill that Congress passed in March. The infusion of funds will help offset increased expenses and revenue losses among rural physicians during the pandemic, the agency said.
Xavier Becerra, the health and human services secretary, said that Covid-19 made clear the importance of having timely access to quality medical care, especially in rural America.
"When it comes to a rural provider there are a number of costs that are incurred, that sometimes are different from what you see with urban providers or suburban providers," Mr. Becerra said in an interview. "And oftentimes, they're unique only to rural providers."
Rural physicians serve a disproportionate number of patients covered by Medicaid, Medicare or the Children's Health Insurance Program, who often have more complex medical needs. Many rural hospitals were already struggling before the pandemic, and 21 have closed since the beginning of 2020, according to data from the Cecil G. Sheps Center for Health Services Research at the University of North Carolina.
Under the program, every eligible provider that serves at least one Medicare, Medicaid or CHIP beneficiary in a rural part of the country will receive at least $500. Payments will range up to $43 million, with an average payment of $170,700. They are based on how many claims a provider submitted for rural patients covered by these programs from January 2019 through September 2020.
Rural America is home to some of the country's oldest and sickest patients, many of whom were affected by the pandemic.
The new funding is supposed to help rural hospitals stay open in the long run and improve the care they provide, building on efforts the Biden administration has already made to help improve access to health care in rural communities, which it considers crucial to its goal of addressing inequities in access to care.
The money can be put toward salaries, recruitment or retention; supplies such as N95 or surgical masks; equipment like ventilators or improved filtration systems; capital investments; information technology; and other expenses related to preventing, preparing for or responding to Covid-19.
The administration has also allocated billions of dollars through the American Rescue Plan for coronavirus testing for the uninsured, reimbursement for Covid vaccine administration, improving access to telehealth services in rural areas and a grant program for health care providers that serve Medicare patients. Federal aid has also been allocated to health care institutions during the pandemic under the Provider Relief Fund, a $175 billion program that has drawn criticism for giving so much money to the wealthiest hospitals.
On Monday, Vice President Kamala Harris said that the administration would be investing $1.5 billion to address the shortage of health care workers in underserved tribal, rural and urban communities. The money — which will provide scholarships and pay off loans for clinicians who commit to jobs in underserved areas — is coming on the heels of a report from the White House's Covid-19 Health Equity Task Force, which made recommendations on how inequalities in the health care system could be fixed.