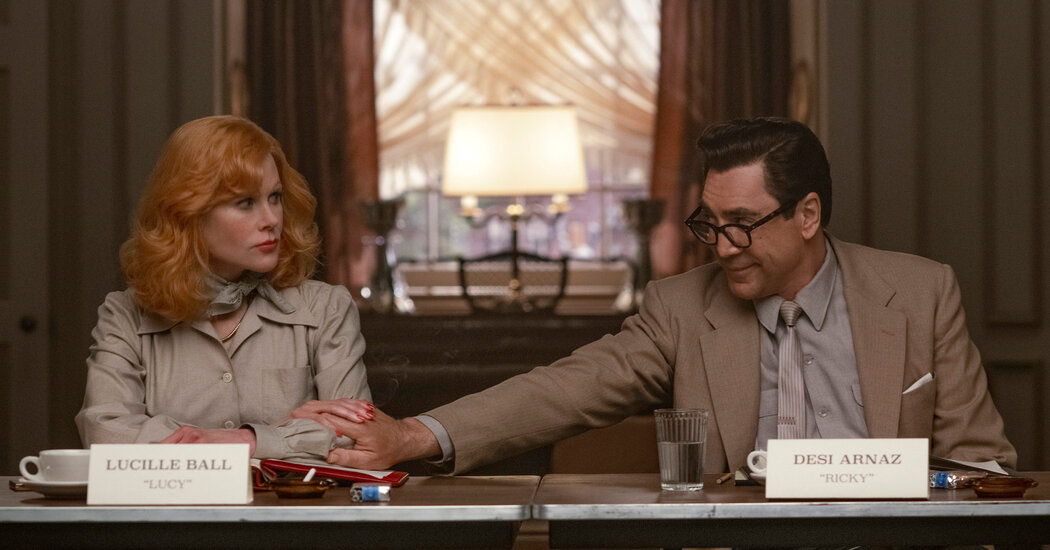 Will Smith, "King Richard"
Denzel Washington, "The Tragedy of Macbeth"
Cumberbatch, Garfield, Smith and Washington are all widely expected to repeat at the Oscars, setting up a real clash of the titans for the win. But it's a big shocker to see Javier Bardem here for his spirited performance as Desi Arnaz in "Being the Ricardos": SAG voters clearly responded to this behind-the-scenes story of TV actors working on an iconic show.
Learn More About 'Don't Look Up'
In Netflix's doomsday flick, Leonardo DiCaprio and Jennifer Lawrence are two astronomers who discover a comet headed straight for Earth.
Bardem beat out some pretty heavy-hitting competition in this category, including Peter Dinklage for "Cyrano" and Leonardo DiCaprio for "Don't Look Up." Since DiCaprio's movie is still amassing momentum — Netflix says it's the second-most-watched movie ever on the streamer — the fifth slot in this Oscar race remains up for grabs.
Actress
Jessica Chastain, "The Eyes of Tammy Faye"
Olivia Colman, "The Lost Daughter"
Lady Gaga, "House of Gucci"
Jennifer Hudson, "Respect"
Nicole Kidman, "Being the Ricardos"
Awards voters are sucker for a convincing transformation into a real person, and this category offers it in spades: Chastain, Gaga, Hudson and Kidman all played real-life figures and the work they put into those roles is evident. You would have thought, then, that Kristen Stewart's acclaimed turn as Princess Diana in "Spencer" would be right up SAG's alley, but voters proved surprisingly resistant to crowning her.
If Stewart couldn't even get nominated by SAG, her Oscar chances are looking very shaky. I wonder, then, if an Oscar battle is brewing between two women looking for their second Academy Award: Kidman, who transforms into Lucille Ball in "Being the Ricardos," and Colman, both prickly and sympathetic as a troubled mother in "The Lost Daughter."
Cast
"Belfast"
"CODA"
"Don't Look Up"
"House of Gucci"
"King Richard"
Though this is considered SAG's top category, it has less of a correlation with the best-picture race: Last year's Oscar winner, "Nomadland," wasn't even nominated for the outstanding-cast SAG Award, because the guild prefers to honor a big ensemble instead of a film dominated by only one or two performances.