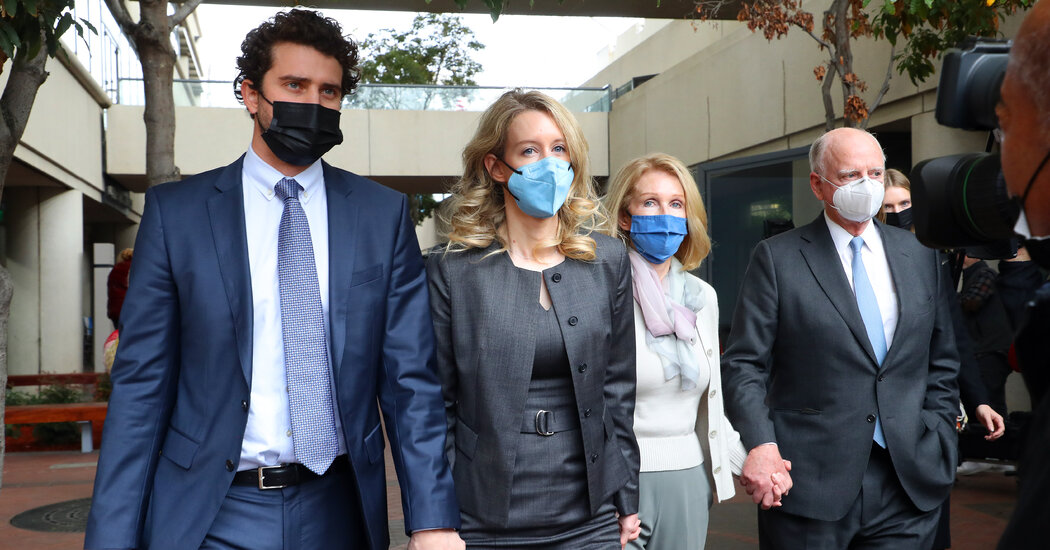 In the process, she captured the attention of heads of state, top business leaders and wealthy families with idealistic plans to revolutionize the health care industry. She traveled the world on private jets, was feted with awards and glowing magazine cover stories and lauded as the world's youngest self-made female billionaire.
But she crossed into fraud when she lied about the accuracy, types and number of tests Theranos's machines could do to raise funding and secure business deals.
"That's a crime on Main Street and it's a crime in Silicon Valley," Robert Leach, an assistant U.S. attorney, said in opening statements at the trial's start.
The verdict concludes nearly four months of proceedings that alternated between exhilarating and plodding. There were delays because of a coronavirus scare, a burst water pipeline, technology problems in the courtroom and juror travel. One juror was dismissed for playing Sudoku and another for her Buddhist faith. Crowds of spectators, many of whom followed the Theranos saga via podcasts, documentaries, books and news articles, waited for hours for a spot in the courtroom's limited seats.
Inside, jurors heard from dozens of witnesses and viewed hundreds of pieces of evidence used in support of prosecutors' argument that Ms. Holmes knowingly misled investors and patients on her rise to fame and fortune.
Witnesses included James Mattis, the former defense secretary who sat on Theranos's board, as well as Lisa Peterson, who managed money for the wealthy family of a former education secretary, Betsy DeVos, and invested $100 million in Theranos. Prominent investors including Rupert Murdoch and Larry Ellison, as well as two former secretaries of state, George Shultz and Henry Kissinger, who sat on its board, were discussed but never called to the stand.
The case's evidence outlined Ms. Holmes's role in faked demonstrations, falsified validation reports, misleading claims about contracts, and overstated financials at Theranos. Jurors heard recordings and watched videos of Ms. Holmes making inflated or misleading claims about Theranos.