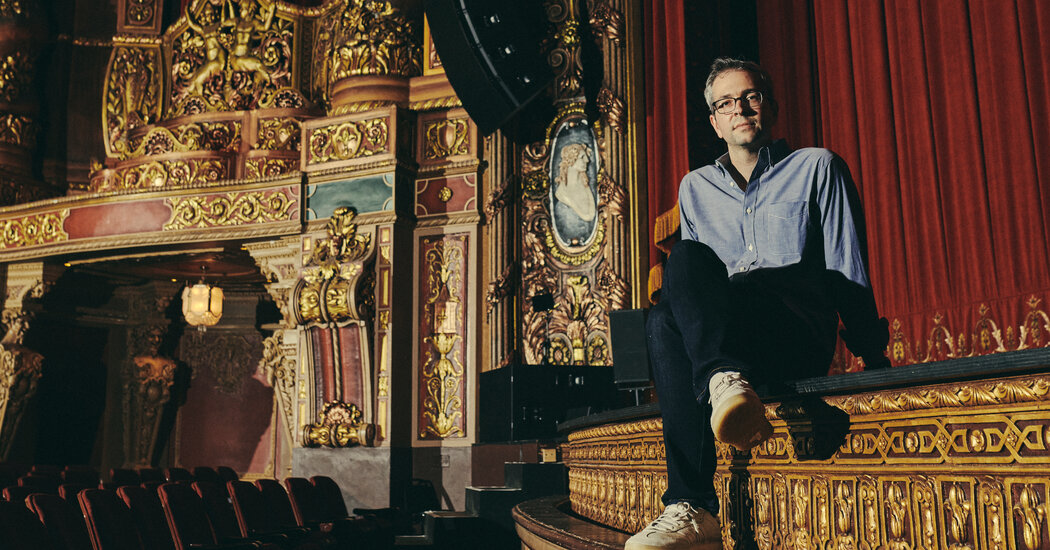 He loved it, despite the class's unenthusiastic response to his first effort, which he described as a short story "about a troubled 18-year-old smoking too many cigarettes behind the U.P.S. store."
Marra ditched the idea of Boston and went instead to the University of Southern California. He spent part of his junior year studying in St. Petersburg, which gave him the idea for his first book, set against the Chechen wars, and his second, which begins in Stalinist Russia and ends sometime in the future. He spent years on the new book, but wrote much of it during the pandemic, a time of unexpected fruitfulness because it allowed him to fall so deeply into his made-up story. (He knew things were going well when he could hear his wife, Kappy Mintie, a senior researcher at Yale's Lens Media Lab, laughing at his drafts from the adjoining room.)
It is a feature of reading Marra that you come to love his characters and care about their fates, even as you find that they're expendable. How is a reader meant to think about what feels like a cruel bait-and-switch?
"A novel shouldn't offer false consolation or false hope, and it shouldn't skirt over the historical realities of a given period," he said. "Part of that is acknowledging that sometimes awful things happen to good people. It would have denied the characters their dignity if it didn't try to express accurately the kind of situations that people found themselves in during this period."
He is an unexpectedly sunny person, despite the dark themes he explores.
"The page is where the darkness goes, and it doesn't dampen my mood," he said. "My outlook is that I'm pretty cheerful. I get to write every day. I get to vanish into these wonderful worlds, and I don't think anyone in that position can be anything but grateful."
Thinking about this question of cheerfulness, he sent an email after he got home, with a further explanation.
"One of the things I'm always struck by when doing historical research is how rarely people are able to predict what lies ahead of them — the bad, definitely, but also the good," he wrote. "The uncertainty of the future is an understandable source of dread, but I think that very uncertainty is also a cause for hope."