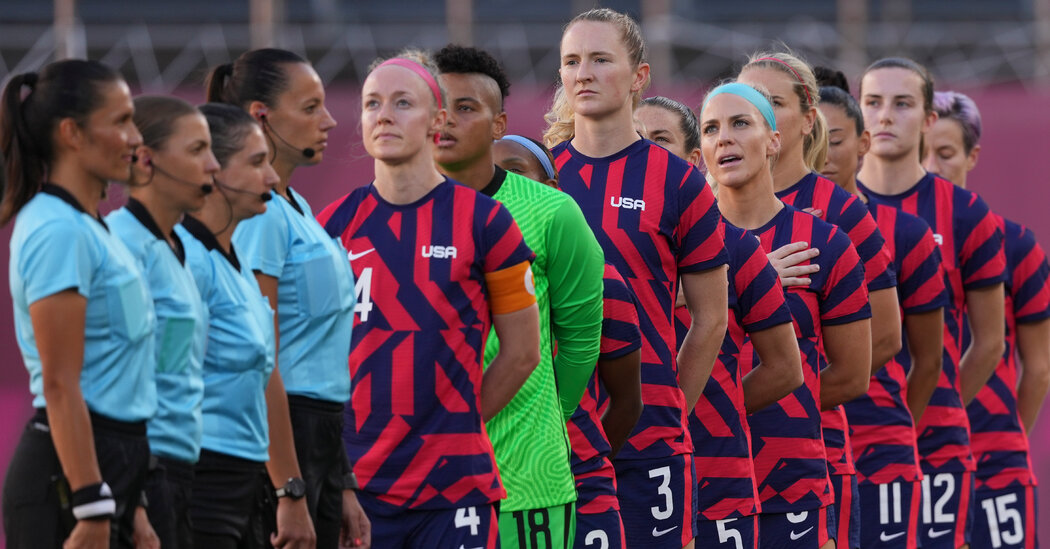 That could take months. The men's and women's team already have held joint negotiating sessions with U.S. Soccer, but to make the deal work — the federation is seeking a single collective bargaining agreement that covers both national teams — the men's players association will have to agree to share, or surrender, millions of dollars in potential World Cup payments from FIFA, world soccer's governing body. Those payments, set by FIFA and exponentially larger for the men's World Cup than the corresponding women's tournament, are at the heart of the equal pay divide.
U.S. Soccer's president, Cindy Parlow Cone, a former member of the women's team, said in September that the federation would not sign new collective bargaining agreements with either team that did not equalize World Cup prize money.
"We're not on opposite sides," Cone said at the time. "It may seem that way at times, but we're on the same team, we all have the same goal. It's just how do we get there."
The players' long battle with U.S. Soccer, which is not only their employer but also the federation that governs the sport in America, had thrust them to the forefront of a broader fight for equality in women's sports and drawn the support of fellow athletes, celebrities, politicians and presidential candidates. In recent years, players, teams and even athletes in other sports — hockey gold medalists, Canadian soccer pros, W.N.B.A. players — had reached out to the United States players and their union for guidance in efforts to win similar gains in pay and working conditions.
"We very much believe it is our responsibility," Rapinoe said in 2019, "not only for our team and for future U.S. players, but for players around the world — and frankly women all around the world — to feel like they have an ally in standing up for themselves, and fighting for what they believe in, and fighting for what they deserve and for what they feel like they have earned."
A settlement has seemed the most likely way out for the sides since April 2020, when the judge in the women's lawsuit, R. Gary Klausner of the United States District Court for the Central District of California, dismissed the argument that they were systematically underpaid and said that U.S. Soccer had substantiated its claim that the women's team had actually earned more "on both a cumulative and an average per-game basis" than the men's team during the years covered by the lawsuit.