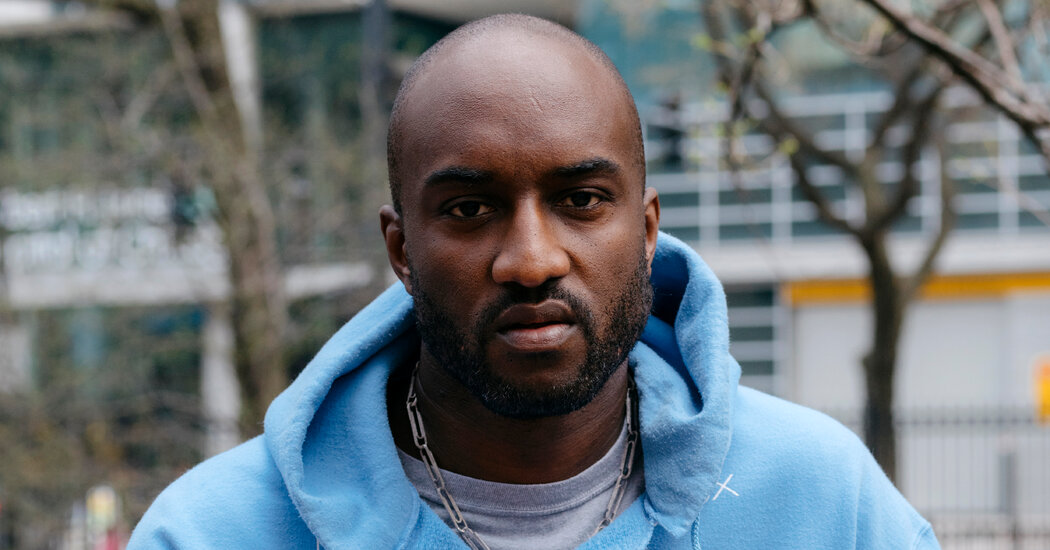 When he was 22 Mr. Abloh met Kanye West. That relationship set him on the road to Paris when, in 2009, Mr. West signed a deal for a sneaker collaboration with Louis Vuitton, and he and his creative team, including Mr. Abloh, headed off for fashion week and became the talk of the season. (A group photo of Mr. West, Mr. Abloh and their collaborators outside a show went viral online and was even satirized on "South Park.")
"Streetwear wasn't on anyone's radar, but the sort of chatter at dinners after shows was like 'Fashion needs something new. It's stagnant. What's the new thing going to be?' That was the timeline on which I was crafting my ideas," Mr. Abloh later told GQ. That was also when he and Mr. West began a six-month internship at Fendi, making $500 a month, and learning the business from the inside out.
In 2010 he became creative director of Donda, Mr. West's creative incubator, helping turn Mr. West's ideas into actuality (his laptop was described by the rapper Pusha T as "a library of everything that was aesthetically beautiful and relevant").
Two years later Mr. Abloh and two other men he had met through Donda, Mr. West's creative incubator, teamed up to create Been Trill, a DJ and creative collective. That later mutated into a brand called Pyrex Vision, originally conceived as an art project with clothes, which then became Off-White — a twisty, collaborative creative journey that became a trademark of Mr. Abloh's, along with his use of quotation marks and winking allegiance to what he called in The New Yorker "the three percent rule" and in a Harvard lecture "cheat codes": the idea that you can take an existing design and change it just a bit, and it will qualify as new.
And though the fashion world was happy to initially categorize Off-White as a streetwear brand and shove Mr. Abloh into that box, from the beginning, he told GQ, "I was adamant: This isn't a streetwear brand. This isn't a contemporary brand. This is designer, just the same way that X, Y, Z are designer, where you say their name and it carries this whole esteem and emotion to it."
To that end, he brought his runway shows to Paris, applied for the LVMH prize for young designers (he was a finalist in 2015), and embraced both women's and men's wear.