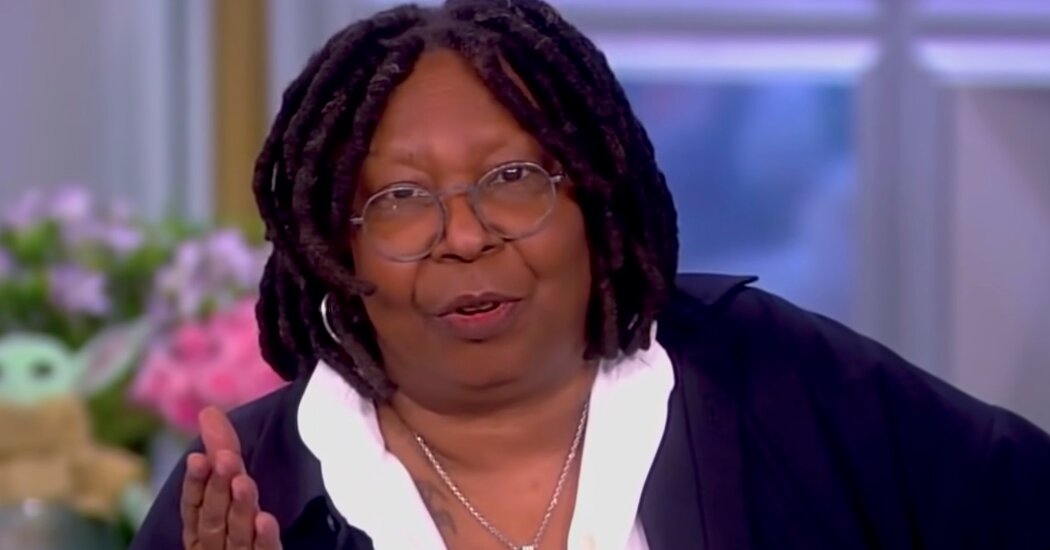 On Monday's program, Ms. Goldberg had been discussing a Tennessee school district's recent decision to remove a Pulitzer Prize-winning graphic novel about the Holocaust from its curriculum. On Monday night, she released a statement apologizing for them. On Tuesday, she said she had learned from the experience.
"It is indeed about race because Hitler and the Nazis considered Jews to be an inferior race," she said. "Now, words matter, and mine are no exception. I regret my comments, as I said, and I stand corrected. I also stand with the Jewish people, as they know and y'all know because I've always done that."
During an appearance on the show on Tuesday, Jonathan Greenblatt, the chief executive of the Anti-Defamation League, said it was critical to combat hate and misinformation about the Holocaust.
"The Holocaust happened and we need to learn from this genocide if we want to prevent future tragedies from happening," Mr. Greenblatt said.
Mr. Greenblatt suggested that "The View" should consider adding a Jewish host to its panel.
"Think about having a Jewish host on this show who can bring these issues of antisemitism, who can bring these issues of representation to 'The View' every single day," he said.
In many past interviews, Ms. Goldberg, 66, has said that, while she does not practice any religion, she identifies as Jewish and adopted her distinctive stage name partly because of that family heritage. She was born Caryn Johnson.
In 1994, Ms. Goldberg mentioned her heritage in an interview with The Orlando Sentinel, after the Anti-Defamation League criticized a recipe that she contributed to a charity cookbook for "Jewish American princess fried chicken." It was meant to be tongue-in-cheek, she said.