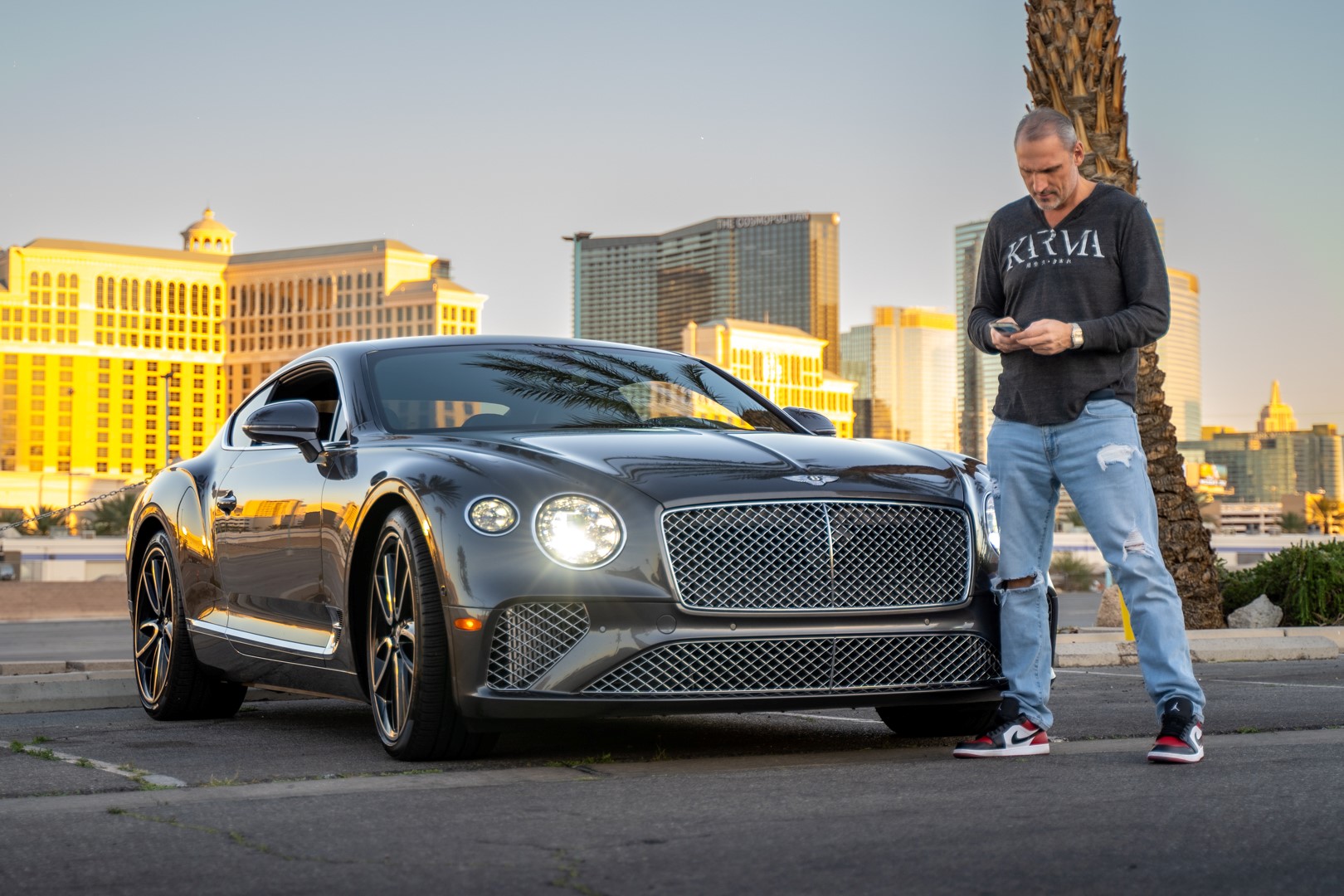 Arising at the forefront of blockchain innovation, Billy Womack is the most successful software nodes consultant. With a sharp acumen for the business landscape, Billy has been an entrepreneur for the past 27 years and is based live in Las Vegas, Nevada.
With broad expertise in the crypto realm, Billy has been working in this field over the last eight years, and until now, he has mentored more than a thousand enterprises and individuals, uncovering the potential of software nodes. Currently, he is offering assistance and guidance to anybody who needs it.
Tracing Back the Entrance in the Crypto Industry
When Billy first started, he confessed that he had absolutely no idea what blockchain was or where to get started, and he ended up being scammed like most people. However, in 2016, he found his first mentor and began learning how to mine bitcoin. Since then, there has been no going back for Billy.
"When I first learned about the potential of Blockchain, I immediately understood that it would be the future and that it would alter so many lives that I immediately gave it my full support. Moving forward, blockchain will reduce inefficiencies because it provides a fundamentally new approach to interacting and preserving data in a secure, trustless, digitised, interrelated network. Now, my mission is to help those around me to capitalise on the opportunities of this emerging disruptive sector!"
Subsequently, Billy got the opportunity to work on a new Blockchain project starting 5 years ago. With a purpose to bring real value to blockchain enthusiasts, the initiative's overarching motto was "Blockchain with a Purpose." So far, they have assisted over 20 significant blockchain protocols in their development, and Billy is selling these nodes on their behalf so that they may mint their "digital rewards". As a result of his drive and commitment to the success of his clients, Billy rapidly became the number one software node consultant in the whole globe.
Gala games were the first blockchain project he assisted in launching when he purchased 11 software nodes for 11,000 thousand dollars. Those nodes are now valued at over 100k each and have since earned Billy more than 10.1 million dollars in Gala rewards, and he is now mentoring others on how they can also purchase nodes in other blockchain projects that are in entirely different industries but are intrigued by the potential of this disruptive technology.
Deploying the Power of Software Nodes
One of the core premises that motivates Billy's work is that software nodes provide the most reliable method for adding digital rewards, and his ultimate aim is to help those enterprises who want to reap the benefits of this breakthrough technology. According to Billy, "In most cases, the power of a software node much exceeds that of buying and holding any crypto strategy. In addition to validating, preserving, and broadcasting transactions, software nodes also assist other events that take place on the blockchain, depending on the nature of those events.
These software nodes only run for 6 hours a day on your computer or a virtual server and only use the energy as a app in your app store, unlike hardware mining that consume a lot of energy and you need physical hardware. The operation of a node on a network is analogous to that of an extensive server in that environment. Hosting a software node often results in monetary compensation in the form of that digital reward.."
Sharing his vision with pioneering enterprises, Billy is a seasoned crypto mentor who is currently collaborating with over ten blockchain CEOs disrupting various industries, ranging from banking and medical services to precious metals, all of which will have software nodes for sale and that mint these digital rewards.
Learn more about Billy's work by accessing his digital channels:
www.BillyWomack.com
https://twitter.com/BillyWomack
https://www.instagram.com/billywo
www.CryptoNodeMaster.com