MAGISNAT, a cutting-edge biotech spin-off located at the Atlanta Tech Park in Peachtree Corners, GA, USA, proudly announces the launch of its revolutionary dietary supplement, "Dr. Matteo Bertelli's™ Immune System Tablets." This unique supplement is expertly formulated by Dr. Matteo Bertelli, MD, PhD, leveraging over two decades of research on natural molecules and omics sciences, culminating in a powerful blend of high-concentration vitamins and antioxidants to bolster the immune system.*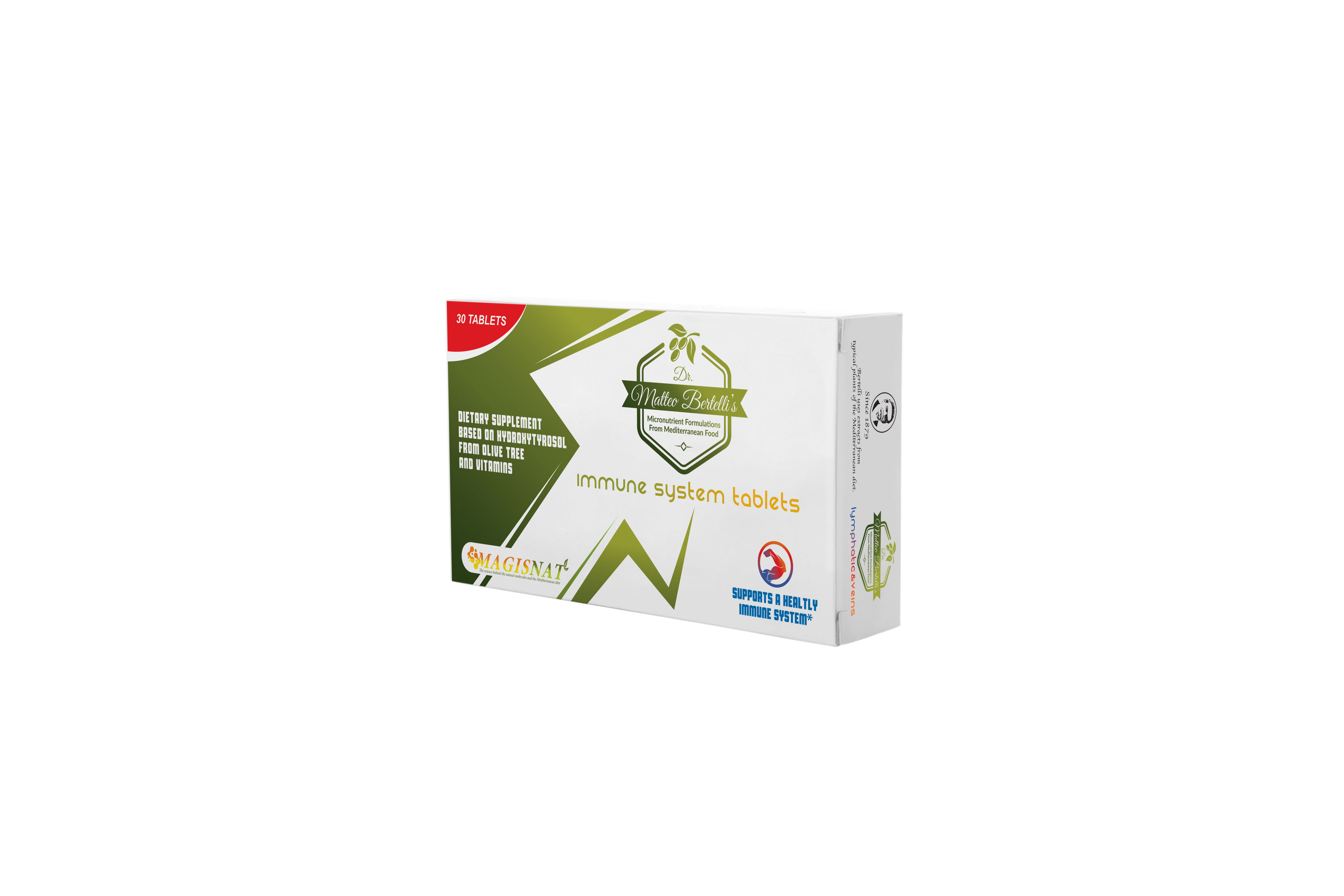 The exceptional "Dr. Matteo Bertelli's™ Immune System Tablets" are crafted with meticulously selected nutrients, including substantial doses of Vitamin C, Vitamin D, Vitamin B1, Vitamin B6, Folic Acid, and Vitamin B12. Notably, each tablet contains 6mcg of Vitamin B12, representing an astounding 270% of the daily value recommended for a 2000-calorie diet. This potent combination aims to harness the synergistic benefits of vitamins and the potent antioxidant, hydroxytyrosol, sourced naturally from olive trees, renowned for possessing even stronger antioxidant properties than nature itself, and being one of the principal elements of the Mediterranean diet.*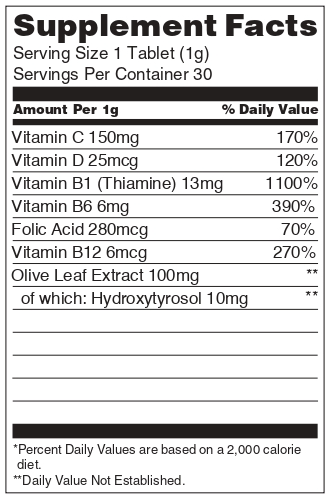 The proprietary formula developed by Dr. Matteo Bertelli and the dedicated team at MAGISNAT seeks to offer unparalleled immune system support by utilizing the unique health-enhancing attributes of its constituents. With a focus on high-concentration vitamins and the inclusion of hydroxytyrosol, "Dr. Matteo Bertelli's™ Immune System Tablets" provide a convenient and effective way to boost overall well-being.*
The significance of a well-supported immune system cannot be overstated, especially in today's fast-paced world. Dr. Matteo Bertelli's profound understanding of natural molecules and omics sciences led to the creation of this extraordinary formula, which aims to reinforce the body's natural defenses, helping individuals maintain a strong and resilient immune system.*
In addition to the carefully selected ingredients, the production of "Dr. Matteo Bertelli's™ Immune System Tablets" adheres to the highest standards of quality and safety. Rigorous testing and quality assurance processes ensure that every tablet delivers consistent efficacy and purity. See the product's batch traceability HERE: https://magisnat.com/batch-traceability
MAGISNAT is excited to present "Dr. Matteo Bertelli's™ Immune System Tablets" to the public, enabling individuals to proactively take charge of their health and maintain their immune defenses at peak performance.*
The dietary supplement "Dr. Matteo Bertelli's™ Immune System Tablets" is now available for purchase on Amazon: https://www.amazon.com/dp/B0BW17NV8B?ref=myi_title_dp
For more information, please visit https://magisnat.com/.
Media Contact
Company Name: MAGISNAT
Contact Person: Matteo Bertelli MD, PhD
Email: info@magisnat.com
Address: Atlanta Tech Park 107 Technology Parkway Suite 801
City: PEACHTREE CORNERS
State: GA 30092
Country: United States
Website: https://www.magisnat.com/
About MAGISNAT:
MAGISNAT is a visionary biotech company focused on leveraging the power of natural molecules and omics sciences to develop cutting-edge dietary supplements that promote health and well-being. With a mission to support individuals in their pursuit of optimal health, MAGISNAT's innovative products aim to make a positive impact on people's lives worldwide.*
*It is important to note that this article does not intend to provide medical advice, and the purpose of the summary of scientific bibliography is cultural insight. The article does not suggest that olive tree polyphenols or dietary supplements have therapeutic or preventive properties for any disease or condition. It is not intended as advice to use the olive tree or its derivatives in any modality or for any purpose. Only a physician and/or nutritionist can provide advice in the areas of nutrition, prevention, and health.