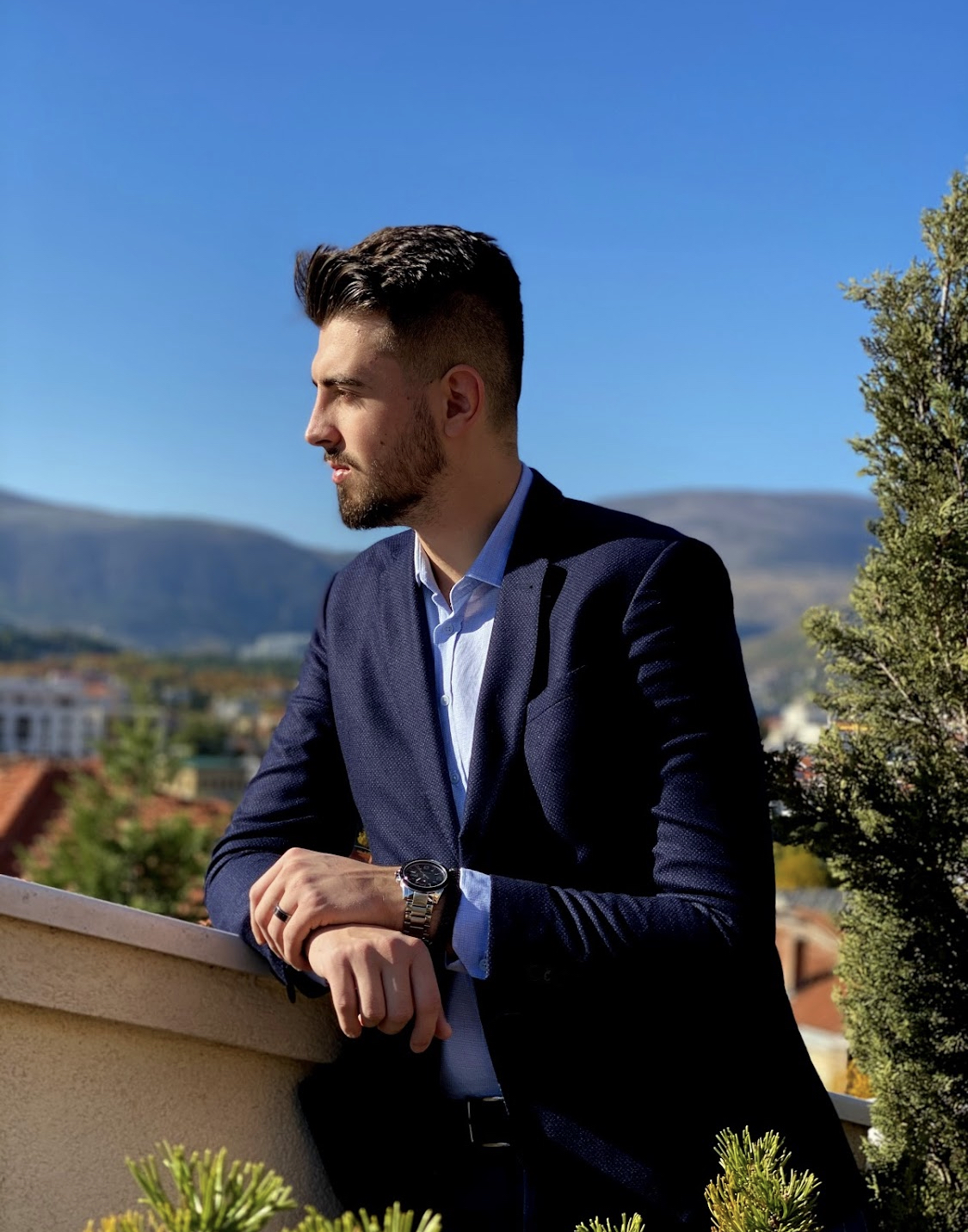 Adin Ramdedovic is a 24-year old entrepreneur and business consultant who recently has been getting a lot of attention in Europe and the United States. The Michigan Post reached out to Mr. Ramdedovic to get an unique chance and post this exclusive interview.
TELL US ABOUT YOURSELF AND HOW YOU GOT INTO YOUR CURRENT POSITION
Growing up as a kid, a had a fortune that my parents have their own business and from the age of 10, I have been helping them with pretty much everything that I could. My father is one of the best entrepreneurs in Bosnia and Herzegovina and I was pretty much blessed to learn from him and what are some of the best business moves to make. Fast forward a couple of years, I finished high school and majored Economics – International Business. While I was studying, I started my first company, a marketing agency, which is quite successful and from 2018 I took a CEO position in a East-European Conglomerate which is involved in import-export, manufacturing, financial consulting, marketing and car-industry consulting. I am currently residing in Germany, but I frequently travel to Bosnia and Herzegovina.
CAN YOU TELL US MORE ABOUT YOUR COMPANY?
Remix LLC is a Conglomerate, we operate in more than 15 countries, mostly in Europe, but besides Europe, we operate in Egypt, Argentina and India. This is a company that has many sectors, the main sector is import-export, we import and export more than 250 goods, from foods and beverages to car parts. Recently we introduced a new sector, financial consulting with which experts in this sector consult companies in Europe mainly about investing and where they should put their money in order to make a profit. Remix LLC is a company that has been around since 2006 and it is growing constantly.

HOW DO YOU MANAGE TIME?
Like everyone will tell you when you ask them this question, self-discipline and accountability are the key. I used to do useless things that would waste my time and I wanted to document everything on social media, but since 2019-2020, I started to post far less on social media so I can focus on the things that matter. Since then, I have been far more productive and I have been able to have a clear daily schedule that I can follow. I work around 9 to 10 hours per day and after that, I like to have some alone time to think about the following day and the responsibilities that I will have, I usually do this at a restaurant or a local cafe, where there is not much noise and people to disturb me.
YOU HAVE BEEN A STRONG ADVOCATE FOR THE USAGE OF ELECTRIC CARS IN EUROPE, BUT YOU HAVE CRITICIZED EUROPEAN CAR MANUFACTURING COMPANIES ON MANY OCCASIONS. WHY DO YOU THINK EU CAR MANUFACTURING COMPANIES LACK BEHIND THE U.S. ONES?
For the sake of simplicity, I will compare Tesla and other EVs that are produced by German companies in the EU. The primary distinction between Tesla and other electric vehicles is that all Tesla models may be purchased online and produced to order. It's possibly the most alluring aspect of the Tesla purchasing process. Other companies need to follow this model, customers want to get involved, they want to customize their cars directly and efficiently, and the easiest way is to do it online, on that company's website, EU companies lack so much in this area, and I hope this will change in the future to come.
DO YOU FEEL THAT GERMAN COMPANIES CAN OVERTAKE TESLA BY 2025?
With this current pace, sadly no. Companies like BMW and Volkswagen have invested billions of euros in the the EV sector, but with the right people and technology, I am certain that by 2028, these German giants can surpass Tesla in the EV market.
ANY FINAL THOUGHTS YOU WOULD LIKE TO END WITH?
Yes, I am extremely grateful and fortunate to be where I am today and could not have done it without the valuable pieces of advice that I have got over the past several years, and I would like to thank The Michigan Post for the opportunity to express some of my thoughts in this interview.