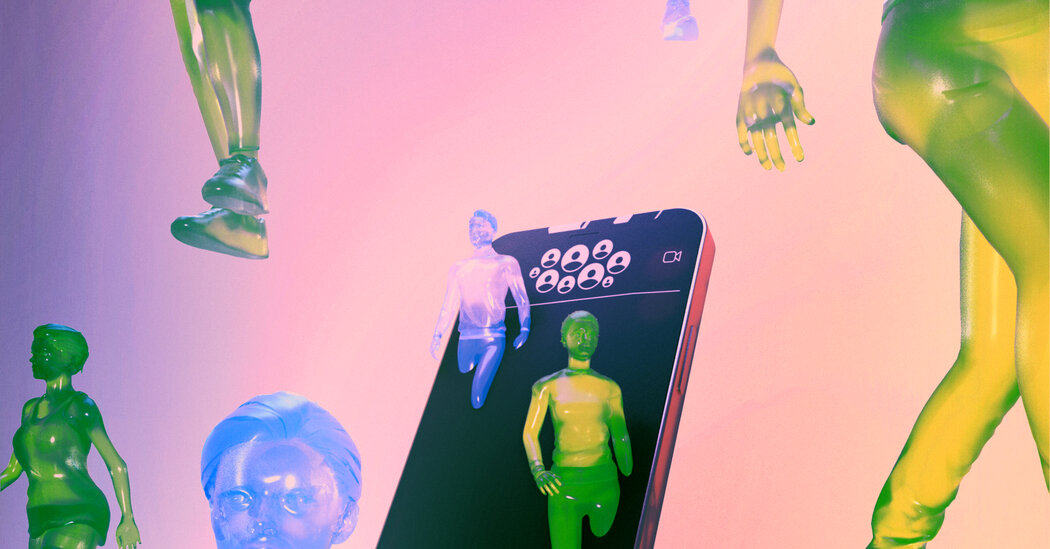 For Ellen Schiller's chain of three, the end was a bit more abrupt. "We were all texting constantly in the beginning of the pandemic, and it was so dark and entertaining," said Ms. Schiller, a 50-year-old fiber artist in Salem, Mass., until the group's other two members decided to start a college consulting business last spring. Sitting alone at her sewing machine, Ms. Schiller paused every time she was tempted to share an observation with her friends. The idea of them sitting side by side and reading her missive in each other's company made her feel out of the loop.
"They're like a married couple now," she said. "I don't begrudge them, but I really miss what we had."
Elena Mehlman, a 25-year-old graphic designer, said her band of five women used to trade gossip and jokes and dream up getaways nonstop. Then things got tense. The situation came to a head when one of the members decided to move out of the apartment she shared with another member. "It went totally silent," said Ms. Mehlman, who now operates on the down low, communicating privately with individuals in the defunct group.
"It's disappointing," she said. "I'd always wanted to have a clique of girls. But Covid had other plans for us."
Alex Levy, a yoga teacher and D.J. who lives in Sacramento, is a member of many group chats, including one composed of some hundred friends he's made at Burning Man. But after a while, he said, the text chains "start to dwindle and fade away."
"These things take a natural progression," Mr. Levy, 28, said. "People start to live their own lives and go on their own paths." Sounding wise and calm as a Jedi, he said that a group chat that has not lost its luster this far into a pandemic would be unnatural. "It's rare for any group chat to sustain itself two years later," he said.