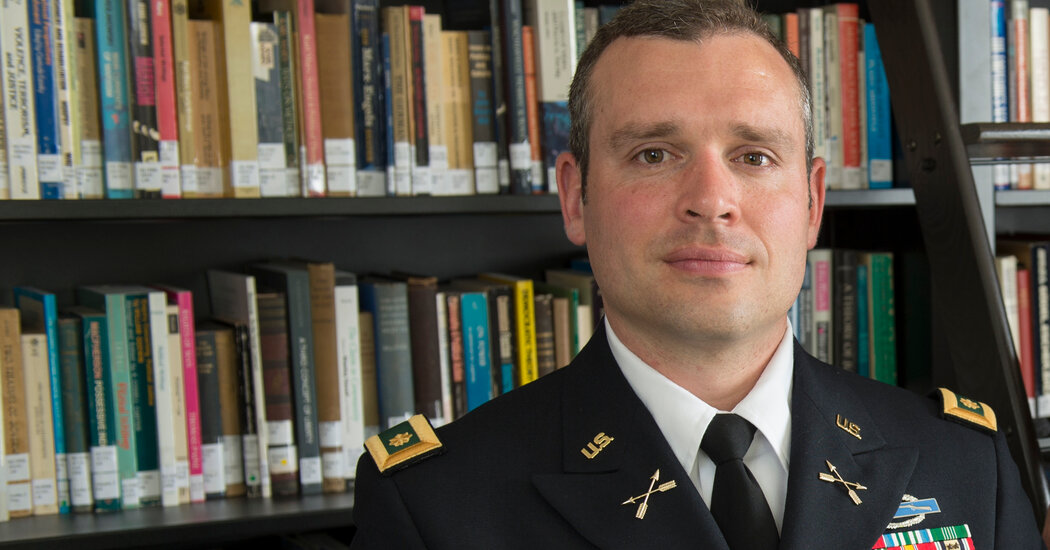 In July 2019, Major Fishback informed Mr. Garlasco in an email that the C.I.A. was after him, he recalled. "I was like, dude, call me." Major Fishback was in Europe with a new position. "He said, 'I am going to give classified information to foreign governments if you don't get the C.I.A. off my back.' It was there that I lost the thread."
The job in Europe unraveled later that year.
Major Fishback returned to Michigan, but a series of fights there led to a court-mandated treatment stay, which he violated. He was arrested after an argument at a football game with an R.O.T.C. officer in September. Then came a series of stays at low-cost group homes while friends tried to get him into a Veterans Affairs hospital in Battle Creek.
"It was horrible to listen to him there," Ms. Ford said. "He was crying. He said, 'Can you help me? I can't trust my family.' "
His friends started a GoFundMe campaign to pay for a high-end treatment center in Massachusetts. He began speaking slowly in phone conversations, said Ms. Ford, who attributed it to high levels of psychotropic drugs.
In an email, a patient coordinator for Veterans Affairs who saw him on Thursdays described his appearance as "alarming," noting that the formerly fit Army major could barely walk and that his "arms were locked in a 90-degree position and he never changed his facial expression throughout our talk."
"He had breakfast Friday morning," Ms. Ford said, "and later they found him dead."
The Battle Creek facility called his sister that day. Ms. Jorgensen said she responded: "It's too late. He's gone."
"We are saddened over the loss of Army Veteran Ian Fishback and extend our sincere condolences to his family," said Terrence Hayes, a spokesman for the department. "V.A. has been in contact with the Fishback family to offer support and any appropriate services to assist them during this time. V.A. remains dedicated to making sure that all Veterans get the care they need in a timely fashion."