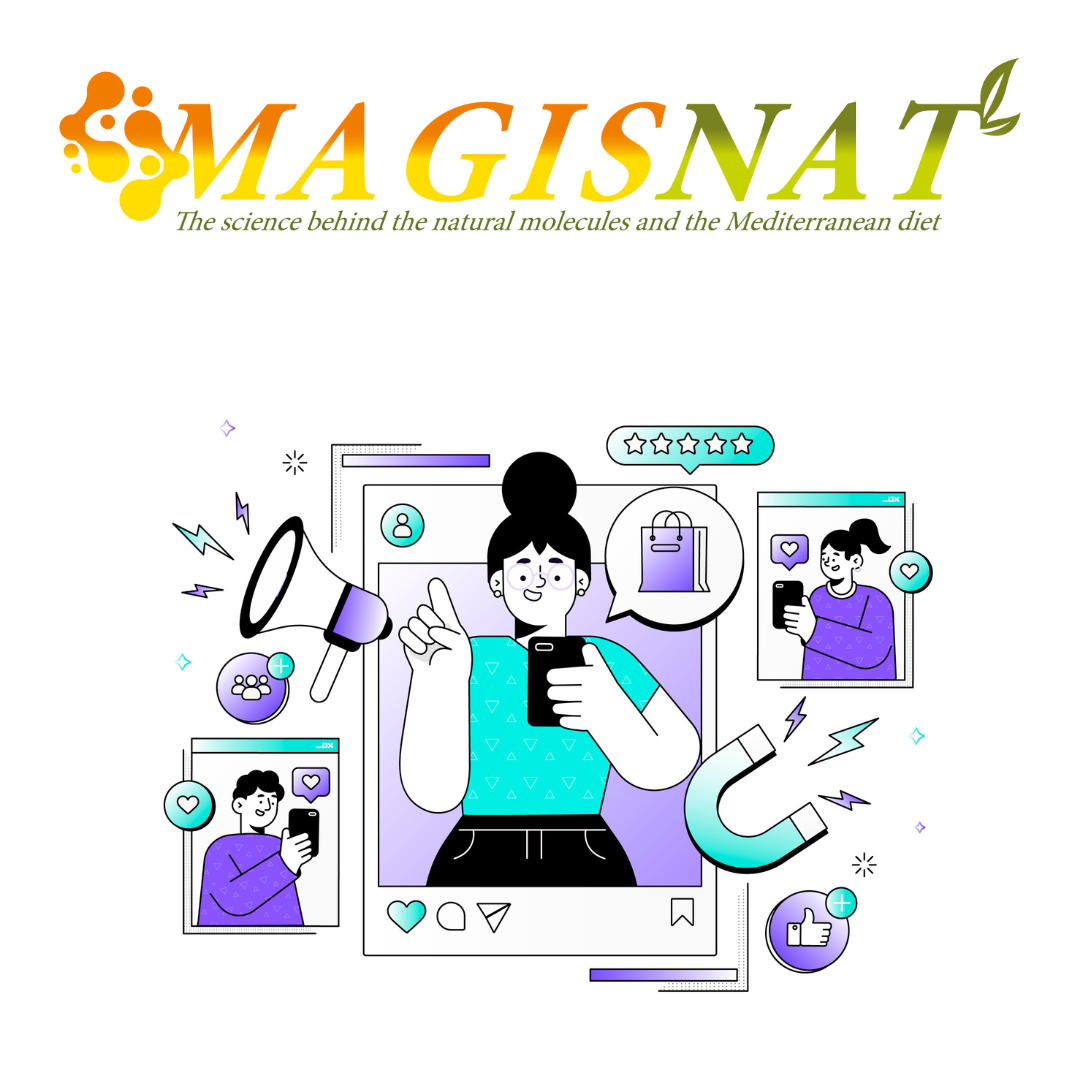 MAGISNAT, a pioneering name in the wellness and nutrition sector, has concluded the debut edition of its groundbreaking initiative, the "Ambassadors" project. The project, aimed at promoting a holistic approach to a healthy lifestyle, witnessed the introduction of four distinguished ambassadors, each contributing their expertise to various aspects of well-being.*
The captivating debut edition of "Ambassadors" featured an impressive lineup of influencers, including Victoria, the dedicated Diet and Nutrition Ambassador; Bruce, the charismatic Lifestyle Ambassador; Kimberly, the insightful Science and Nutrition Ambassador; and Gianni, the dynamic Physical Activity Ambassador. Each of these ambassadors has already made a compelling impact with their initial episodes and presentations, setting the stage for a transformative journey towards enhanced well-being.*
Watch the first episodes and presentations of the Ambassadors here:
Victoria: Watch Here
Bruce: Watch Here
Kimberly: Watch Here
Gianni: Watch Here
What sets this initiative apart is its novel approach to crafting a healthy lifestyle, grounded in the principles of the Mediterranean diet and tailored nutritional supplementation. MAGISNAT leverages cutting-edge omics testing to uncover individual-specific deficiencies, a groundbreaking development that allows for a truly personalized approach to diet, supplementation, physical activity, and overall lifestyle optimization.*
"As a journalist who's had the privilege to explore MAGISNAT's Ambassadors project, I am truly amazed by the innovative strides this company has taken towards revolutionizing the concept of well-being," stated George, an intrigued person who recently uncovered this hidden gem in the wellness industry.
As the project gains momentum, the four ambassadors are committed to regularly sharing their expert insights and tips for embracing a healthy lifestyle through MAGISNAT's social media channels. By following MAGISNAT on these platforms, audiences can ensure they don't miss a single episode of this enlightening and transformative project.
For more information and to stay updated, follow MAGISNAT on Facebook, Instagram, Youtube.
See the MAGISNAT online store on Amazon.
Media Contact
Company Name: MAGISNAT
Contact Person: Matteo Bertelli MD, PhD
Email: info@magisnat.com
Address: Atlanta Tech Park 107 Technology Parkway Suite 801
City: Peachtree Corners
State: GA 30092
Country: United States
Website: https://www.magisnat.com/
About MAGISNAT:
MAGISNAT is a trailblazing wellness company dedicated to advancing personalized nutrition and well-being solutions through innovative techniques and technologies. With a commitment to enhancing lives, MAGISNAT brings a fresh perspective to achieving holistic health.
*It is important to note that this article does not intend to provide medical advice, and the purpose of the summary of scientific bibliography is cultural insight. The article does not suggest that olive tree polyphenols, OMIC tests or dietary supplements have therapeutic or preventive properties for any disease or condition. It is not intended as advice to use the olive tree or its derivatives in any modality or for any purpose. Only a physician and/or nutritionist can provide advice in the areas of nutrition, prevention, and health.