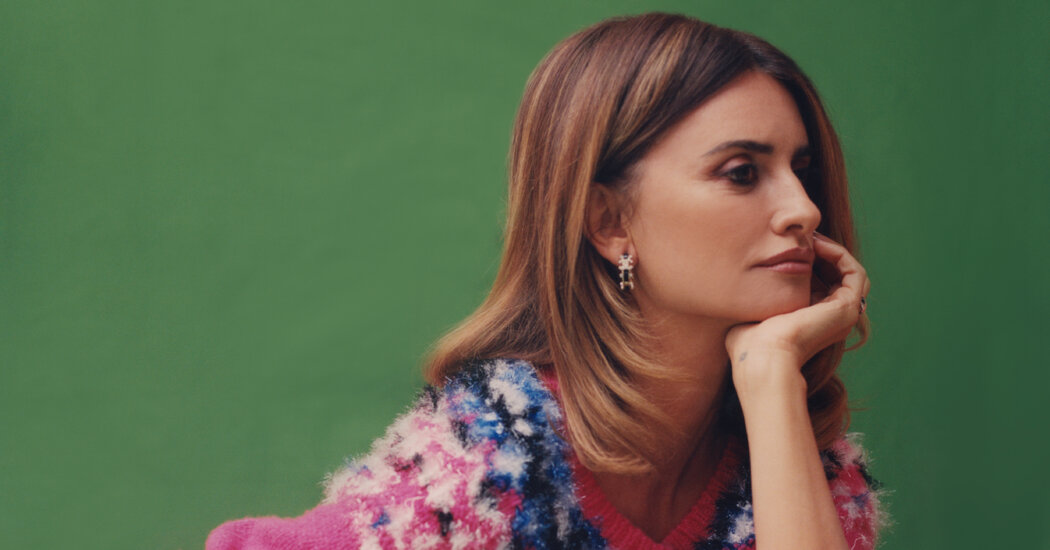 Almodóvar shoots his films in sequence, so though Janis can't know what tragedies are around the corner, Cruz was all too aware and began counting the days until her toughest scenes. "I knew it would be hardcore adrenaline, probably the most intense shoot ever — and it was," she said. Still, she kept all those feelings contained, as Janis has to, until a climactic moment proved so harrowing to film that Almodóvar had to help a devastated Cruz get up from the floor afterward.
"I would like for you to be able to do it without suffering this much," Almodóvar told her then. But that wasn't how Cruz saw things.
"When I look back, I don't remember it as suffering," she said, "because it was for her, it was for Janis, or for all the women that could be in a similar situation of losing what they love the most. For me, she was alive. She's a real creature that he created."
So when Cruz says "Parallel Mothers" is the hardest thing she's ever done, she means that in a good way: Though Janis and Cruz initially seem so similar, playing this woman brought Cruz further from herself than she ever could have anticipated. "I have a smile on my face because it gave me so much and made me feel so alive creatively," she insisted. "I was emotionally exhausted but, at the same time, enjoying every second."
ASK THE PEOPLE who know her best to describe Penélope Cruz, and one adjective always comes up. "All my life, I've been hearing how stubborn I am," Cruz told me, then paused. "I don't know if it's because I'm a Taurus."
Whatever the case, that stubbornness has served her well. When Cruz was 14 and wanted to break into acting, she applied for a new-faces program in Madrid run by the agent Katrina Bayonas. You had to be at least 16 to enter, so Cruz lied. Bayonas, suspecting the lie, gave Cruz a worldly scene from "Casablanca" to read, knowing the young girl would be in over her head.