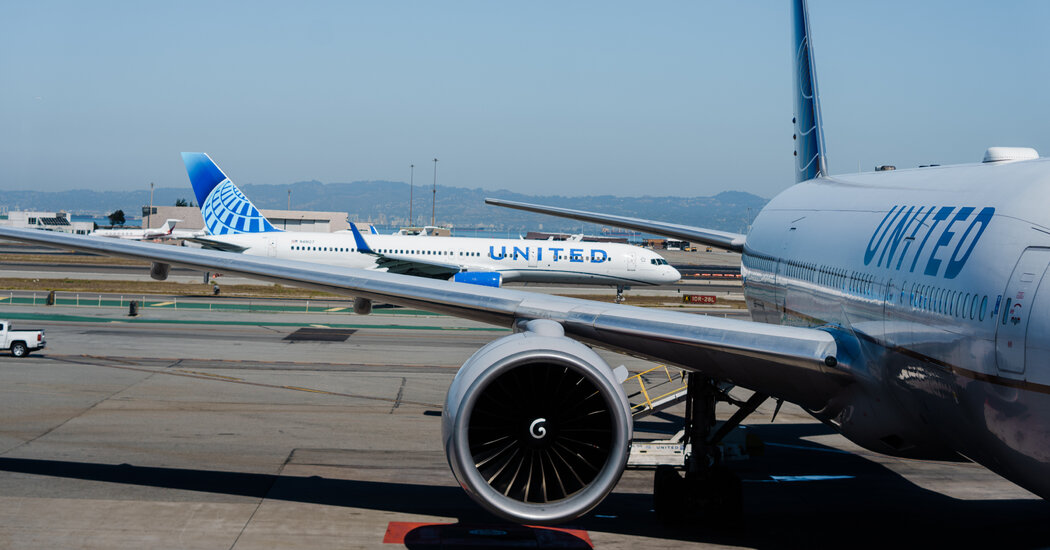 But the change in health guidance would not give airlines much relief, at least not right away. The weather — and the flight cancellations — continued to get worse, peaking on Jan. 3, when airlines canceled more than 3,100 flights, or about 13 percent of all scheduled trips. It wasn't until Monday that the number of daily flight cancellations fell below 1,000. In recent days, airlines have canceled many flights proactively to get a better handle on their operations and avoid surprising customers with last-minute changes.
Updated
Jan. 11, 2022, 5:30 p.m. ET
Bad weather and staffing problems hit different airlines at different times. Since Christmas, SkyWest Airlines, which operates shorter flights for major carriers, including United, has canceled more than 5,100 trips, more than any other airline. Southwest Airlines was close behind with more than 4,800 canceled flights, followed by United, with over 2,800 cancellations, and Delta, with more than 2,000.
Airlines have generally provided brief public explanations, and representatives for several companies, including American Airlines, Delta and Southwest, declined to elaborate on Tuesday.
In statements, SkyWest has blamed "a surge in Covid cases," while Southwest said over the weekend that it was "experiencing an uptick" in sick calls and quarantines. The airline said on Tuesday that its operations were improving as it overcame the effects of a winter storm that slammed the East Coast, including its hub at Baltimore/Washington International Airport, at the start of the month.
Like United, several airlines have started to prune flights this month to ensure they have the resources available to address the holiday disruptions and prevent further disarray. JetBlue said it would pre-emptively cut about 1,300 flights in the first half of January. Alaska said in a statement recently that it would slash about one in 10 flights planned for the month to gain "the flexibility and capacity needed to reset."
Flight cancellations have continued this week, though the number has fallen steadily in recent days. More than 700 flights on Tuesday were canceled, about 150 of them operated by United.